Friday morning we visited three of Kyoto's most famous Buddhist temples: Ryoan-ji, Kinkaku-ji, and Ginkaku-ji. First up was the Zen Buddhist Ryoan-ji, famous for its kare-sansui ("dry landscape") rock garden: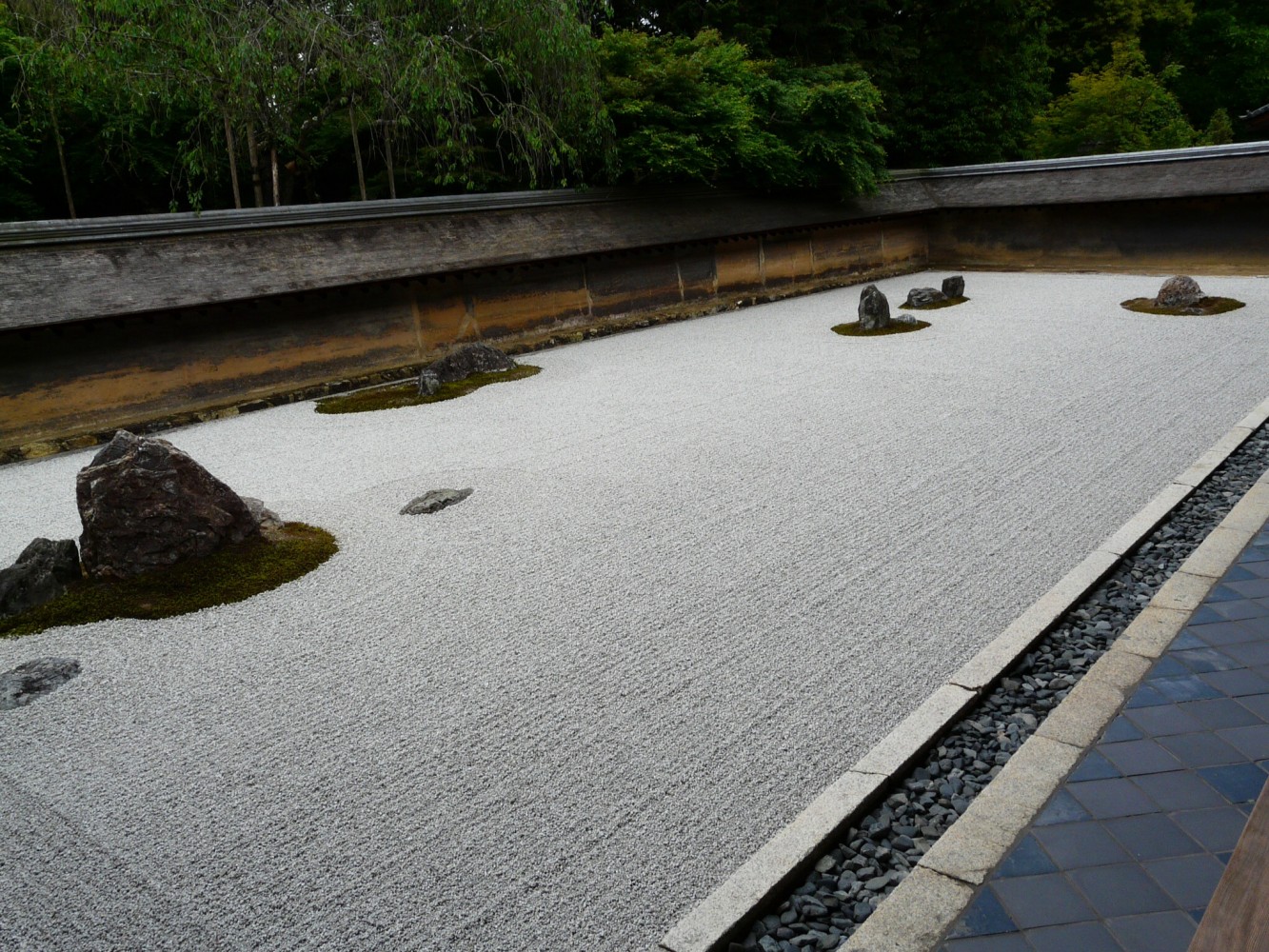 While the crowds of schoolchildren compromised the Zen atmosphere a bit, we did enjoy a measure of tranquility as we walked around the neighboring pond. The lilies were in full bloom:
Next we ventured to nearby Kinkaku-ji, another Zen Buddhist temple. The centerpiece of the temple precinct, the "Golden Pavilion", was originally built in the fifteenth century as a retirement villa for Shogun Ashikaga Yoshimitsu. After Yoshimitsu's death, his son fulfilled his father's wish to have the building converted into a Zen Buddhist temple.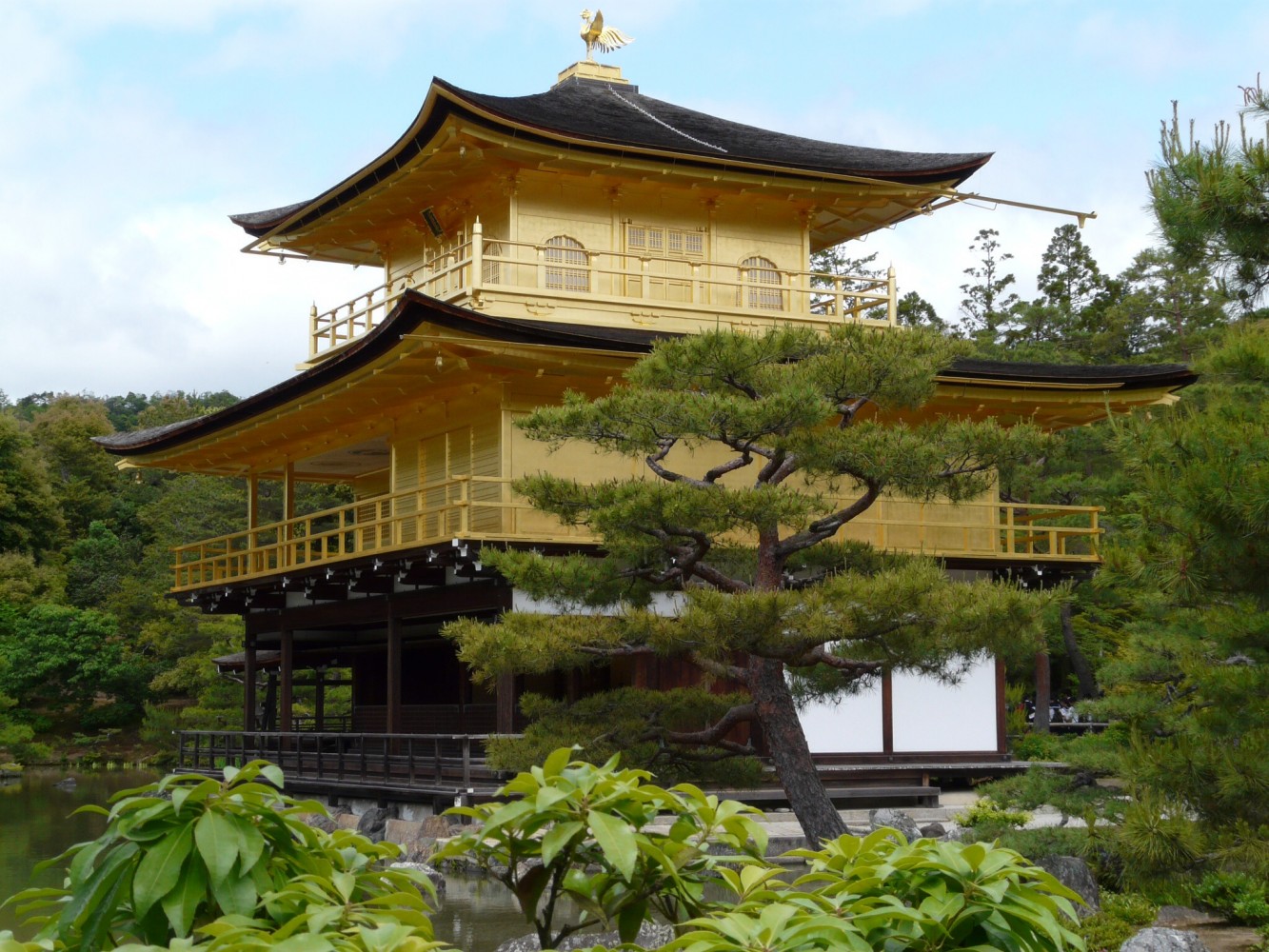 Regretfully, what we see today is a modern reconstruction of the original structure, which was burned to the ground in 1950 by a disturbed novice monk. As was the situation at Ryoan-ji, we were accompanied at Kinkaku-ji by droves of uniformed schoolchildren.
Last, but certainly not least, was Ginkaku-ji. Like Kinkaku-ji, this Zen temple had its origins as a retirement villa. In this case, the patron was Shogun Ashikaga Yoshimasa, grandson of the founder of Kinkaku-ji. Like his grandfather, Yoshimasa provided for the structure to be converted into a Zen temple after his death. As its name suggests, the principal building at Ginkaku-ji, the "Silver Pavilion", was modeled after its "Golden" predecessor. In the case of Ginkaku-ji, however, the original fifteenth-century structure remains extant: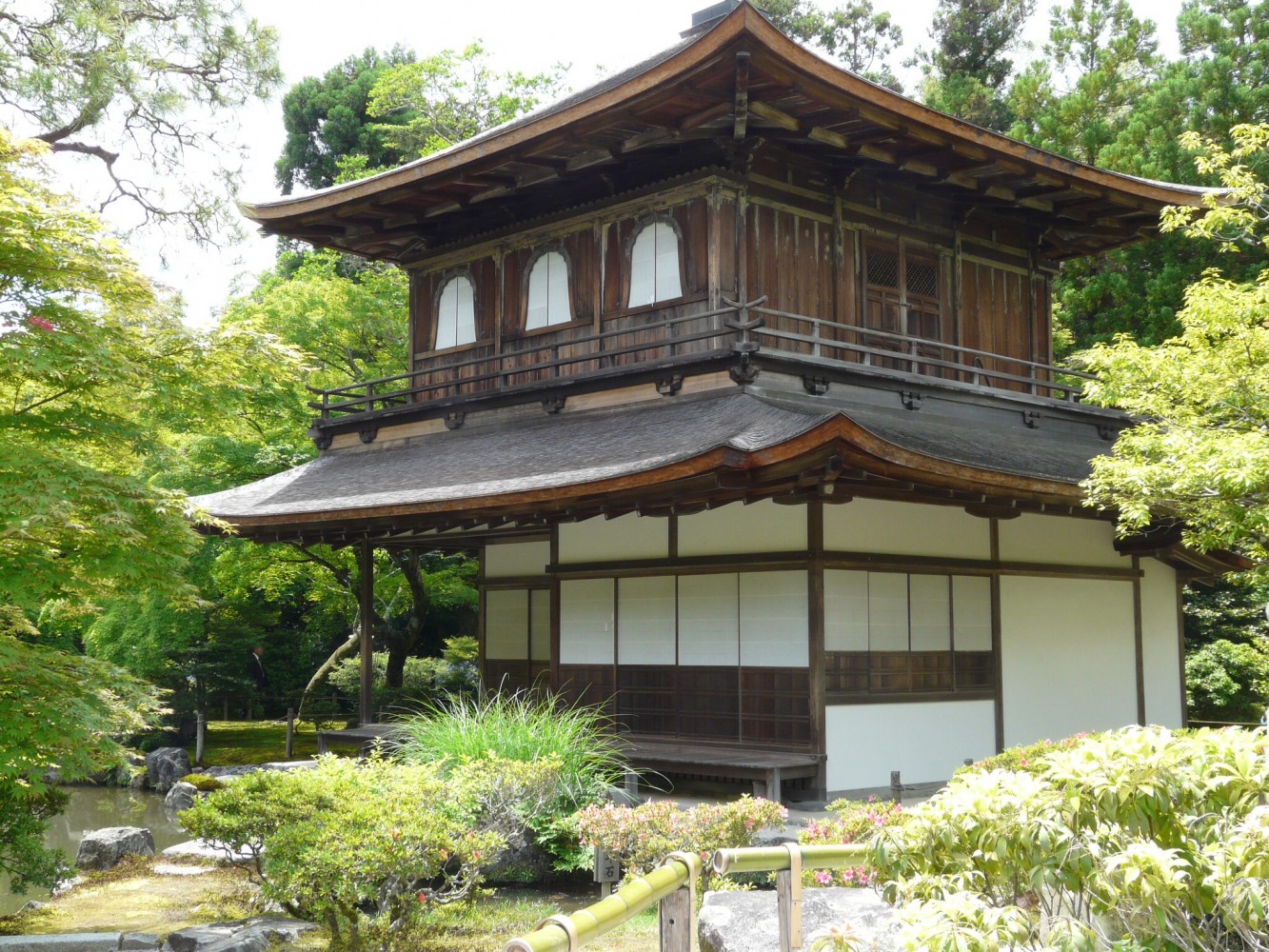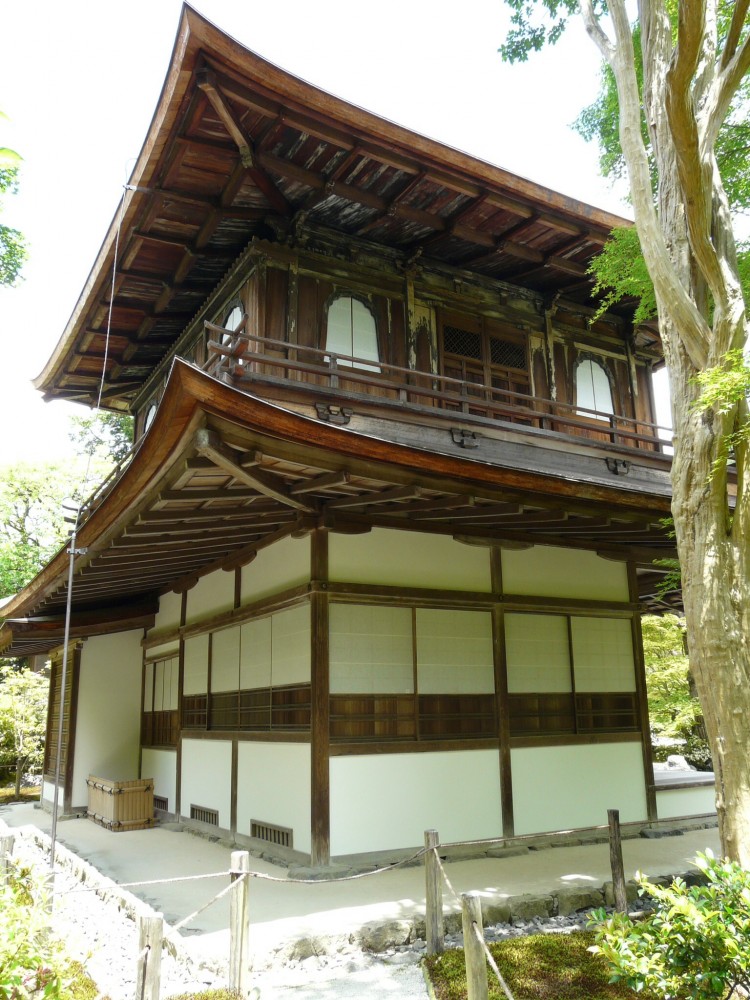 Next to the Silver Pavilion is a scrupulously maintained sand garden, complete with a symbolic Mount Fuji: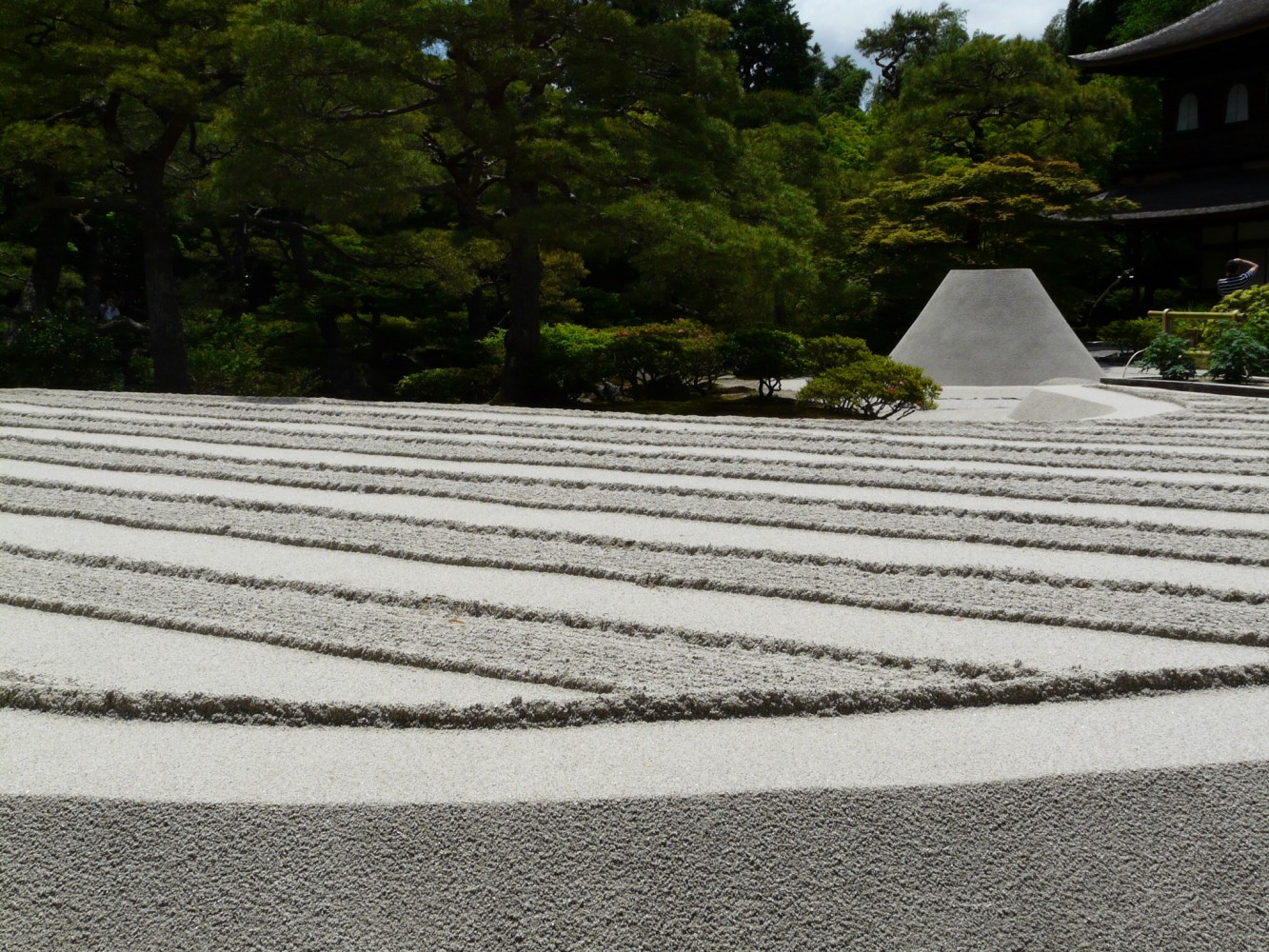 From the elevated position along the strolling garden path, we caught a glimpse, over the rooftops of the Ginkaku-ji temple complex, of the city of Kyoto beyond: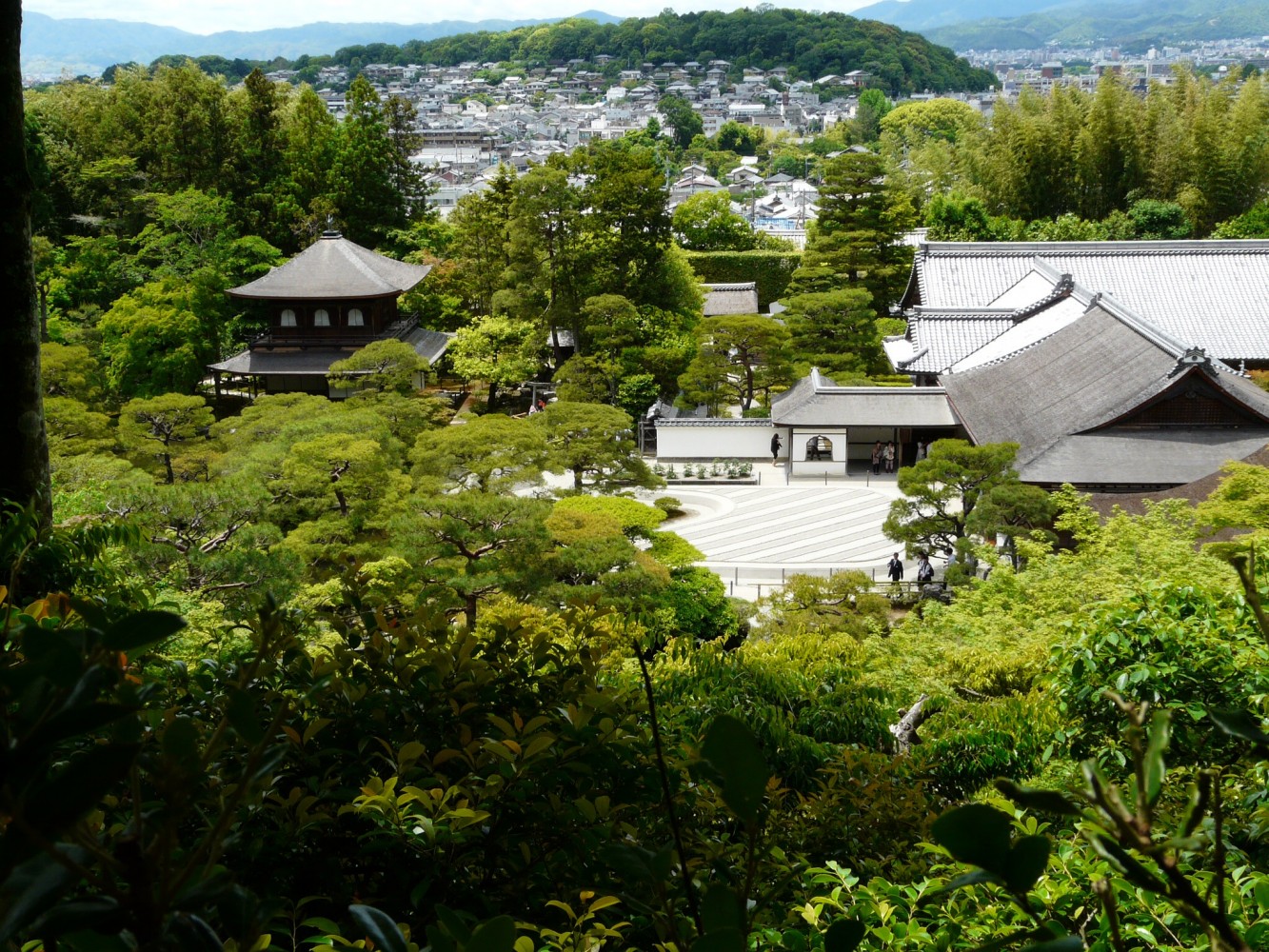 Not a bad place to retire! It's good to be Shogun.