On Saturday, we started our day with a nutritious daily breakfast, featuring seaweed salad and yogurt with sugar powder at the Kyoto Hana Hotel. Then with a hop, skip, and a jump (two hours on the Shinkansen to be precise), we arrived in Hiroshima to visit the Hiroshima Peace Memorial Museum. This museum memorializes the destruction of Hiroshima and its people by the atomic bomb dropped on 6 August 1945, and their quest for the elimination of nuclear weapons worldwide.
We started from the eastern wing of the museum, which featured Hiroshima before and after the atomic bomb was dropped at 8.15 a.m. Visitors learn about the development and deployment of the bomb, its destructive capacity and the devastating consequences. The scale of the destruction was encapsulated by the before/after-model of Hiroshima.
Hiroshima just before the atomic bomb was dropped (above) and after (below).
I found the center wing most gripping and disturbing. Visitors learn about the damage caused by the radiation, heat rays and the blast itself, and walk through displays of personal effects left behind by victims and survivors of the ordeal. The charred uniforms of little boys and girls were especially difficult to view. The stories of survivors who went on to suffer from multiple types of nuclear related health issues were equally upsetting.
Survivors right after the ordeal.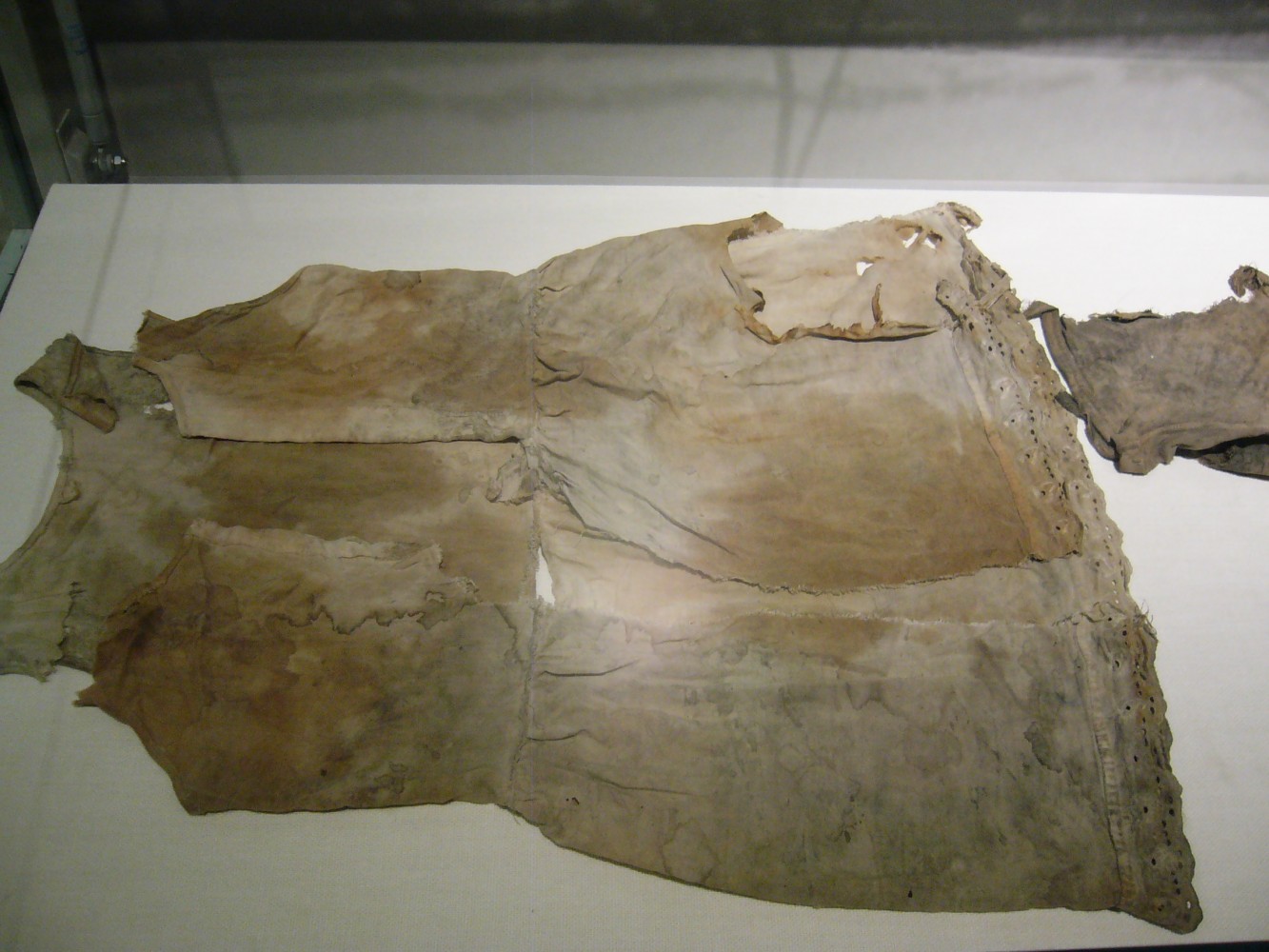 Uniform of a a school girl.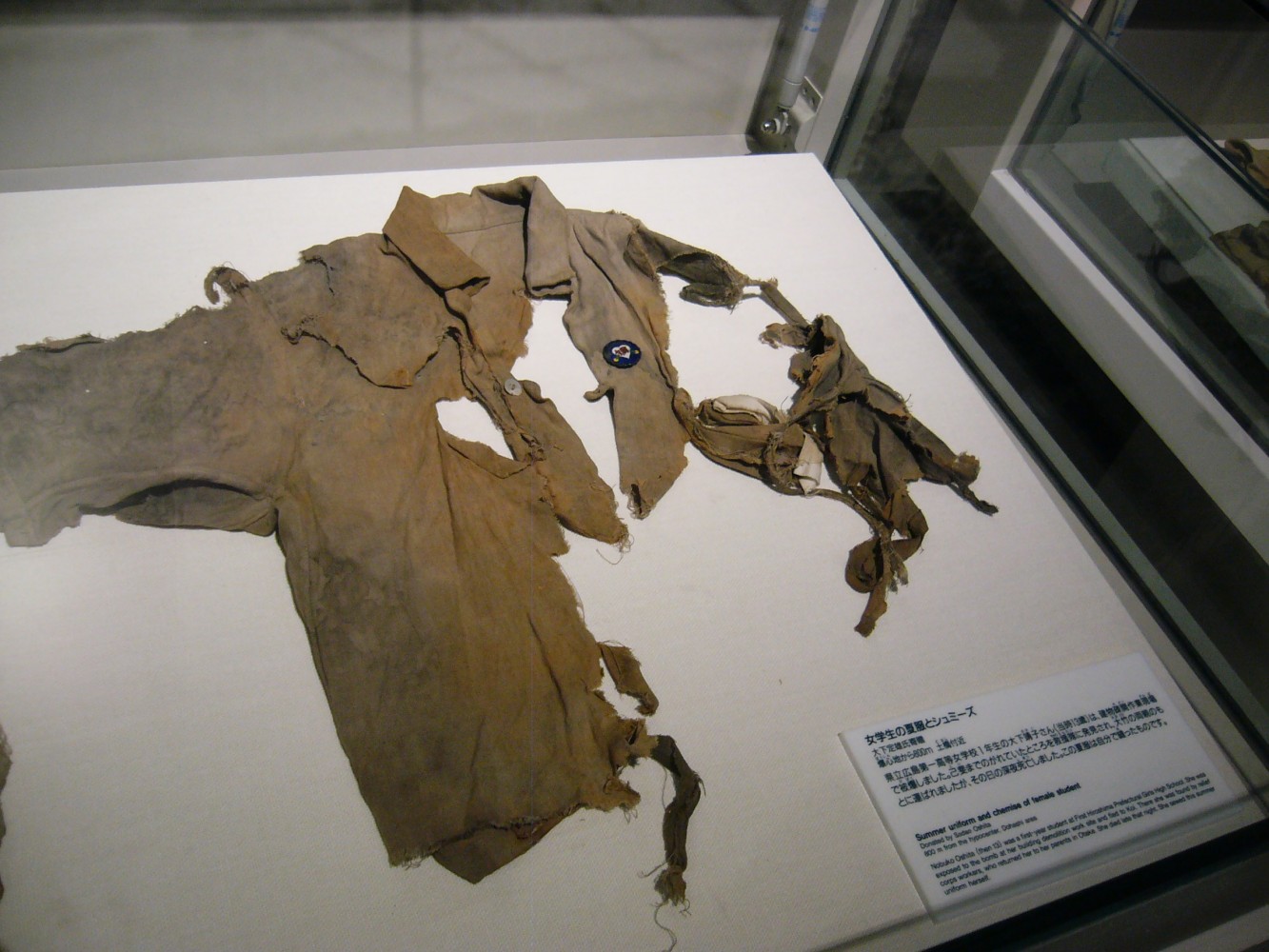 Charred uniform of a schoolboy.
I visited the museum in 1997. I might have missed it the last time but this time I noticed that the exhibition included some description of Japanese wartime activities and the fact that many Korean and Chinese prisoners-of-war died in Hiroshima during the atomic attack.
History is always being rewritten and reinterpreted and the museum is a testimony to that. The American bombing of Hiroshima and Nagasaki continues to be a heated topic of discussion among historians. The museum was never meant to be merely informative, but is supposed to discomfort us so that we do not cease to question the development and use of devastating weapons on fellow humans.