What is tradition? What is the value of tradition? How do we move forward and still respect the past? This theme was present in many aspects of Japanese culture, including fashion. The importance of ceremony and tradition was salient during our introduction to the tea ceremony in Kyoto. Our hostess, Meiko, wore a beautiful kimono. The gown, she explained was an all-season pattern, but her obi, or sash, was chosen to reflect the spring season. In this case, fashion is an important part of tradition. Although many of the women we saw dressed in kimono were older women, we also saw many young women in kimino. According to our taxi driver, female tourists sometimes rent kimono for the day to wear while shopping and sightseeing.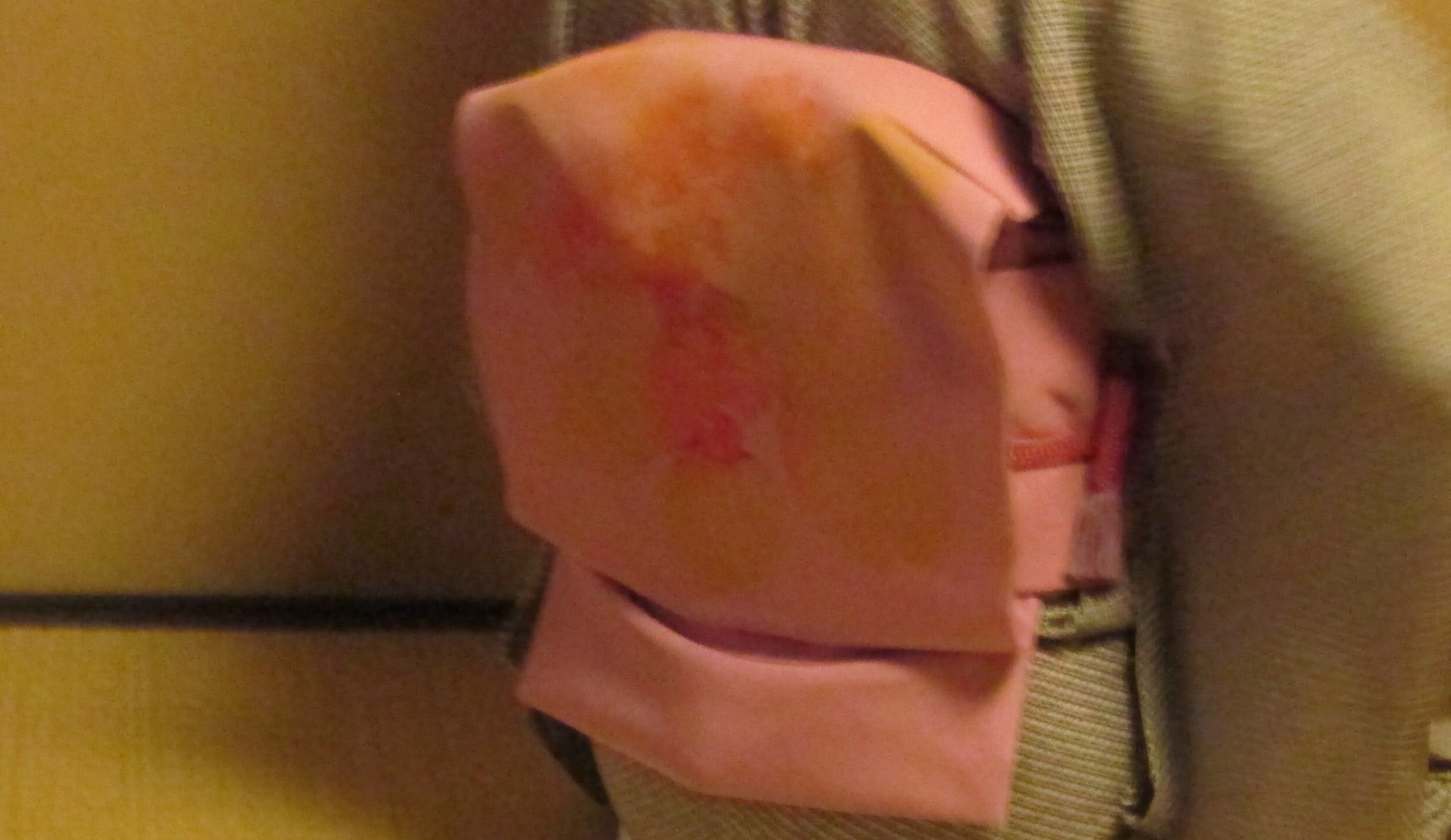 Just as in America, fashion styles differ widely among young people. The categories of boho, hipster, preppy, and grunge may not exist, but certainly young people (and older people) ascribe to different fashion aesthetics.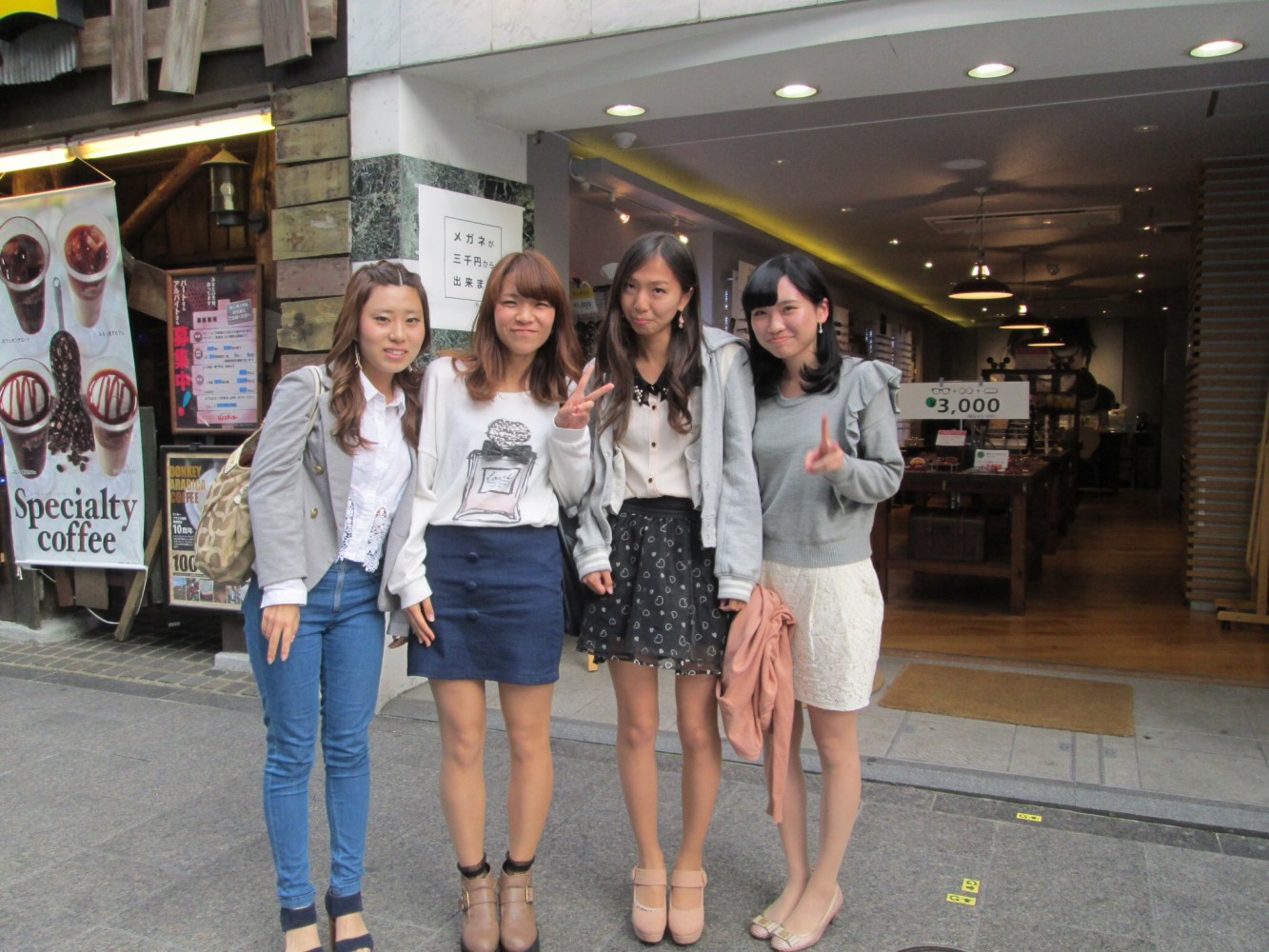 In the first photo, you see lace, ruffles, bows, and hearts. The women have pink-hued blush and lipgloss, giving them a very sweet and feminine look. You might notice on the women wearing skirts that they are wearing nearly sheer stockings, contributing to the pure and innocent look. The items of clothing themselves are not especially unique; Forever 21, Zara, Gap, H&M are all stores found from Shibuya crossing in Tokyo to Beachwood Mall in Ohio. But, the entire look reflects certain cultural values; in this case purity and innocence in women.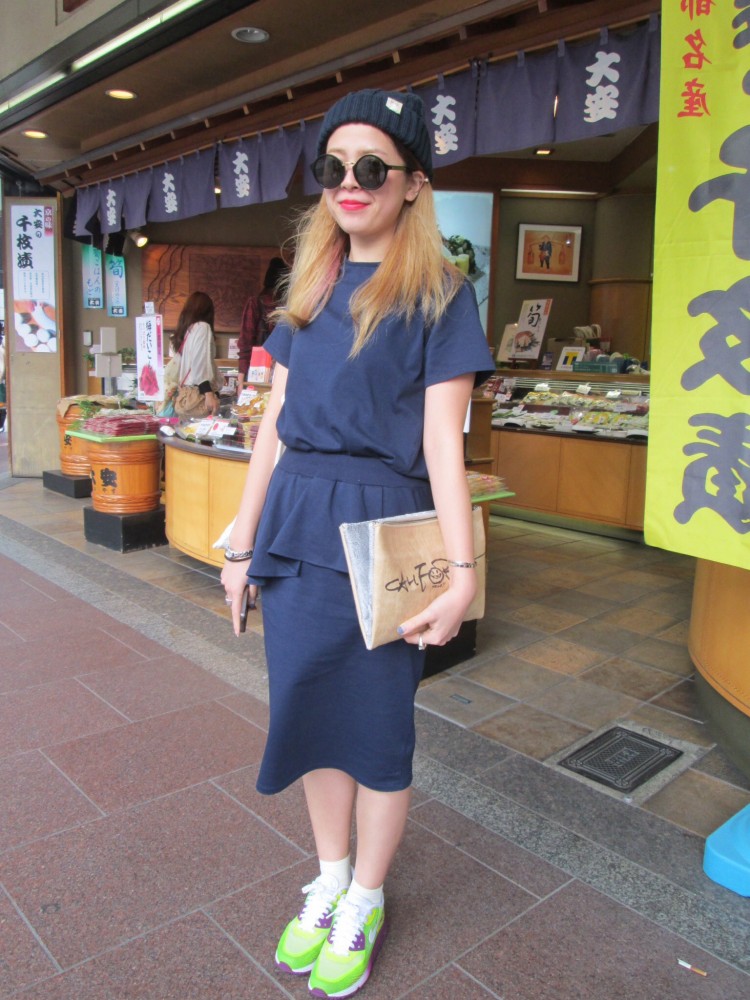 In the second picture, you see a slightly different look, one with more edginess. The woman is wearing a navy peplum-cut dress, however her accessories and makeup change the look from innocent to confident. She wears brightly-colored platform sneakers, a beanie cap, and bright lipstick. She has several ear piercings and a streak of bright color in her hair.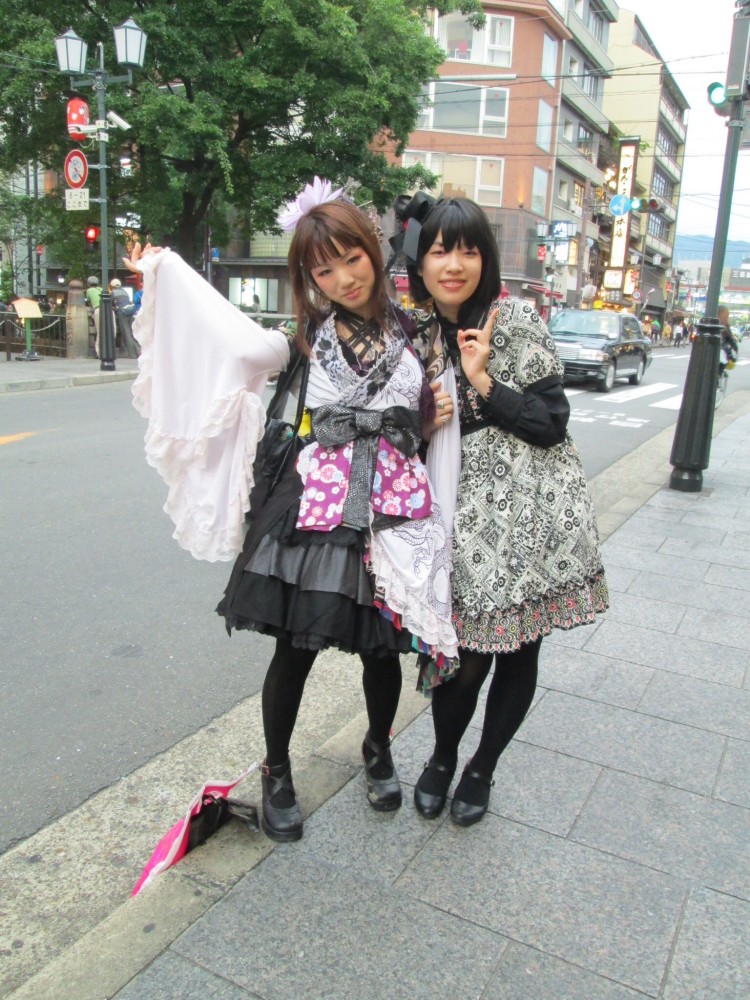 In the final look, observe how the women's outfits pay homage to the kimono. The woman on the left is wearing a dress with a kimono-like wrap cut, a dragon print, large bell sleeves, and an obi-like purple sash. Nothing about these women says "traditional", yet their outfits weave elements of tradition dress into a very contemporary look.
What struck me about the clothing was how well put together most people are. Regardless of which particular look a person is trying to achieve, there is an attention to detail, to presentation that we often don't see in the states. I don't think I saw one woman in sweatpants or flip flops. Men carry some of the most amazing bags. We passed by numerous sock stores on our outings and the variety of designs and patterns is almost overwhelming.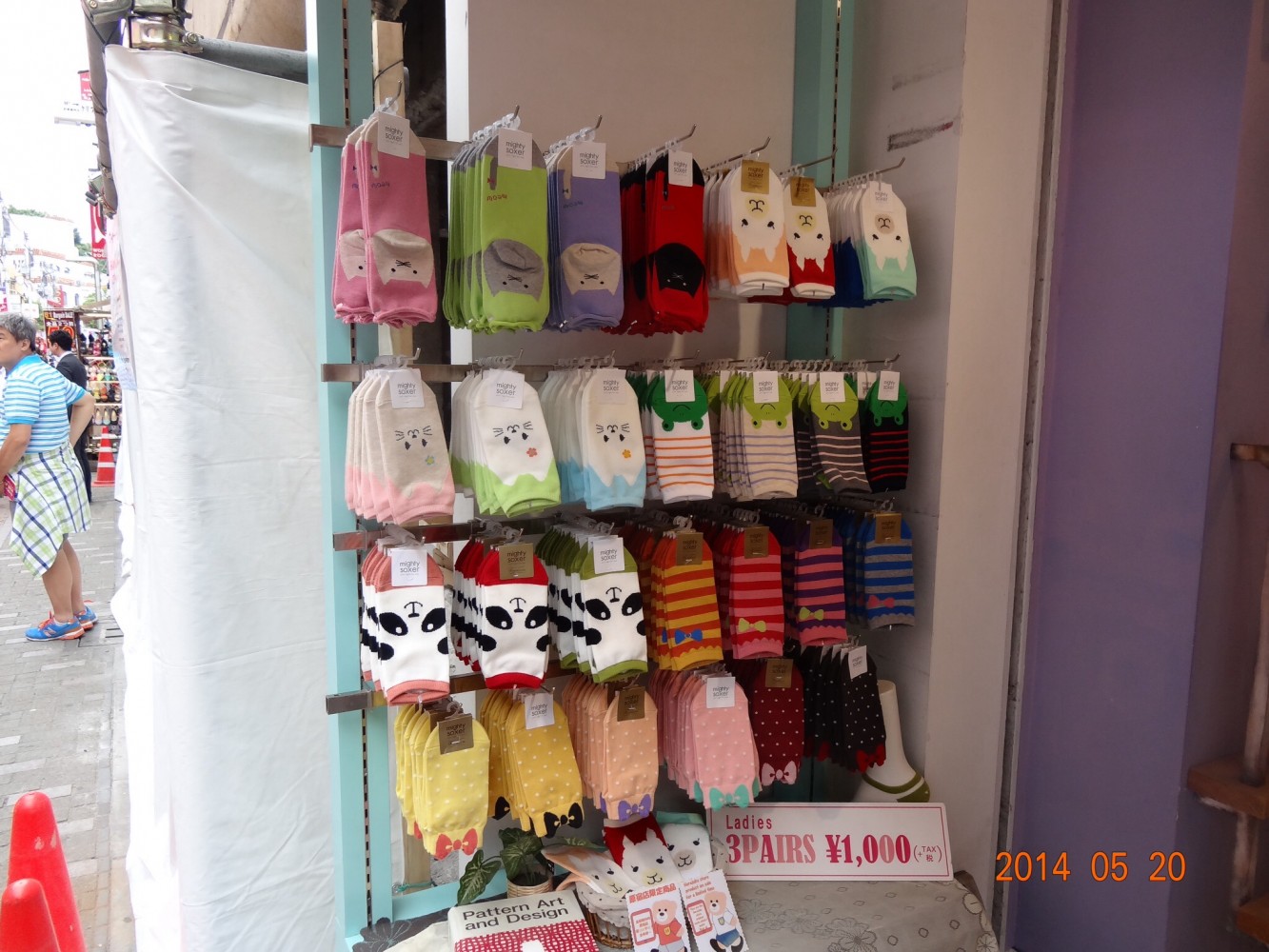 Perhaps it is this emphasis on presentation and attention to detail that best reflects the role of tradition in fashion in Japan. Styles change, and the globalization of clothing brands means those of us in industrialized locations have access to the same items. But, the way in which we select and assemble those pieces reflects something about our cultural upbringing, values, and expectations.
**Special thanks to the women who graciously agreed to pose for the pictures.