Today we traveled from Kyoto to nearby Nara. From 710 to 784, this city of 360,000 served as the first permanent capital of Japan. We spent most of our time at the Buddhist temple complex of Todai-ji. Before entering the temple grounds, we were introduced to the "locals": some of the 1200 tame deer that live in the Nara-Keon park.
In contrast to the Shinto Meiji-jingu in Tokyo, which we approached through a sequence of torii gates, the southern entrance to the Buddhist Todai-ji is marked by the imposing Nandaimon gate: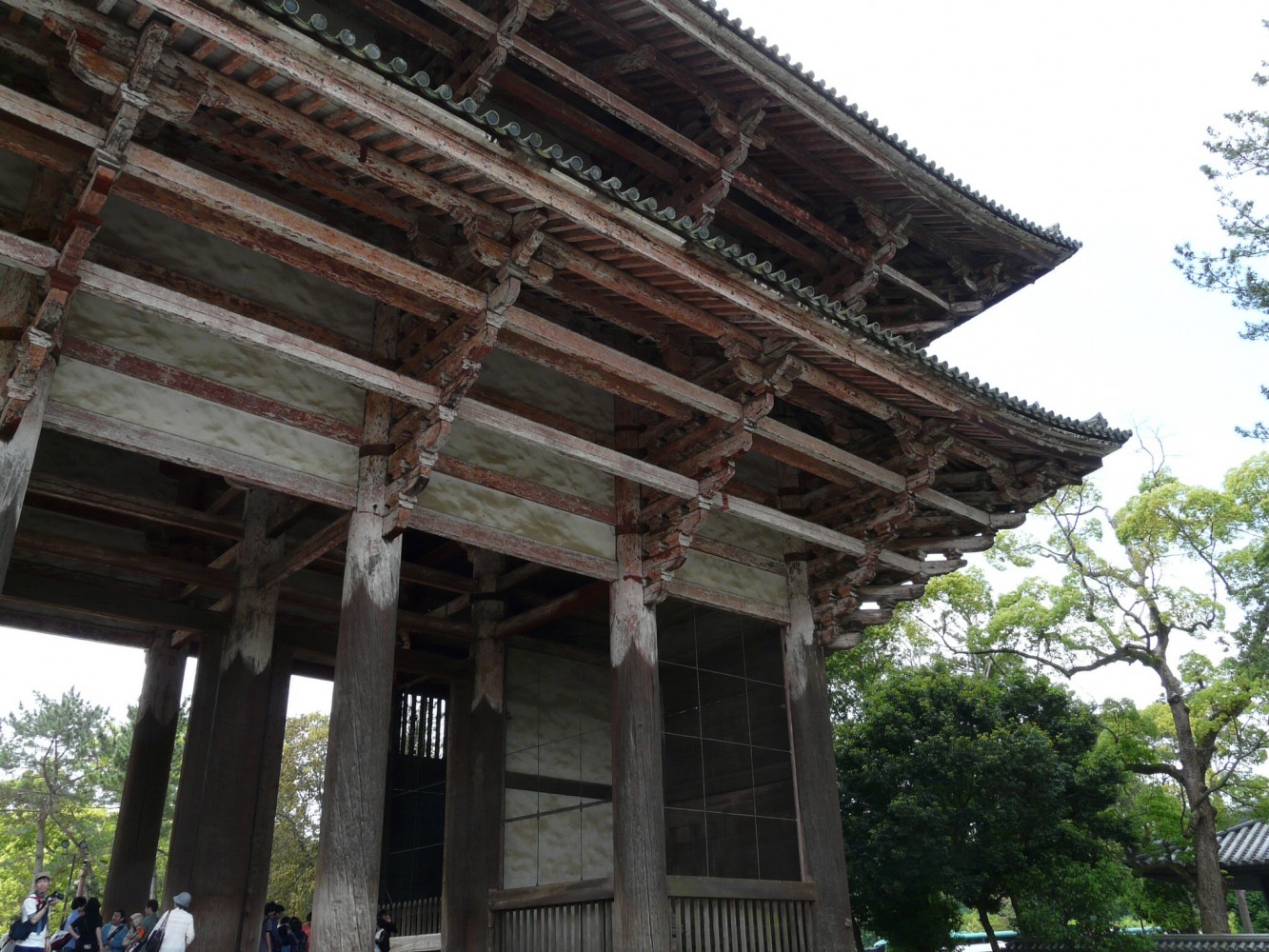 Colossal thirteenth-century wooden statues of Nio guardians loomed above us as we passed through the gate into the temple grounds: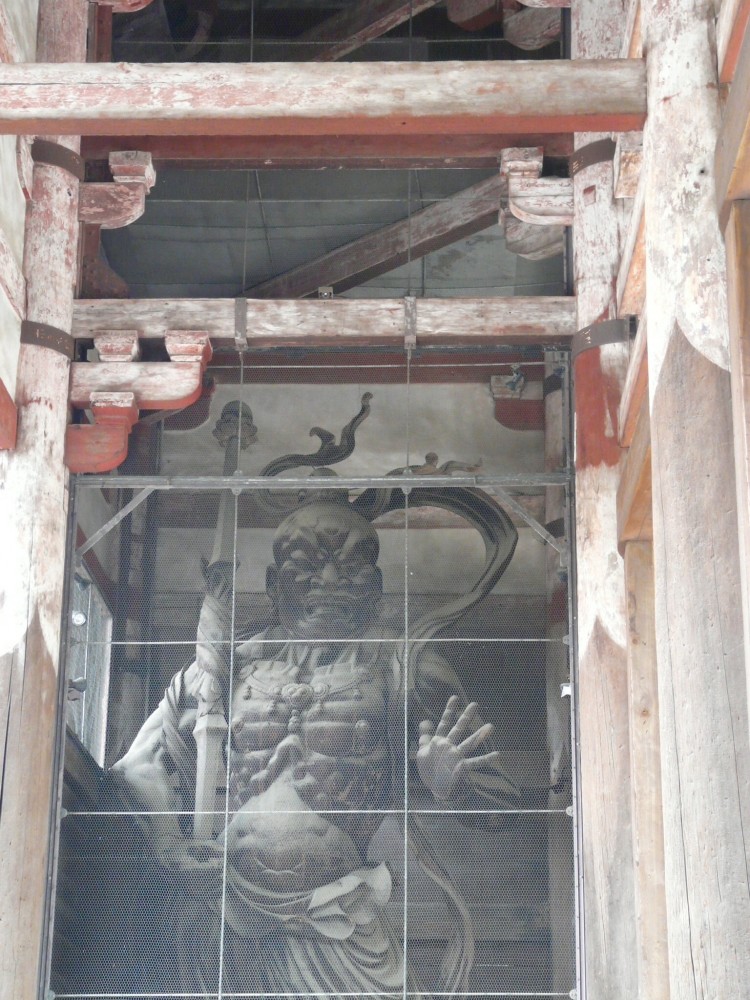 We caught a glimpse of the virtuoso wood carving through a gap in the screen: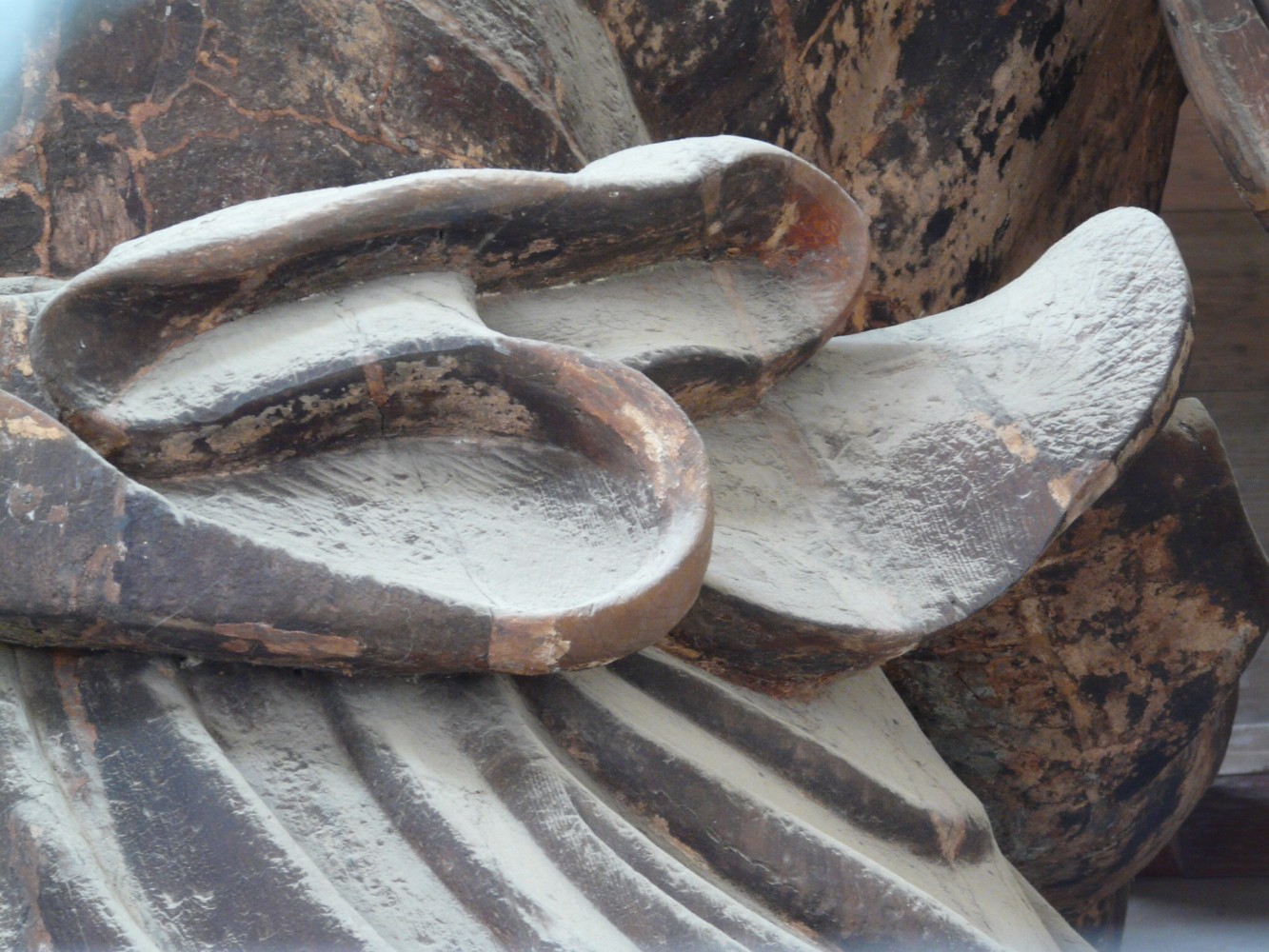 After passing the scrutiny of the Nio guardians, we proceeded into the temple precinct. Chinese and Japanese Buddhist temple complexes from this period typically feature one or more pagoda towers with relics associated with the Buddha's presence and a main hall (a Buddha hall) containing images of Buddhas and Bodhisattvas to venerate. Unlike the nearby Kofuku-ji temple complex (which we also visited today), Todai-ji no longer features a pagoda; the main hall (called Daibutsu-den), however, remains extant.
Daibutsu-den is among the largest wood buildings in the world. While the first iteration of the structure is credited to the eighth-century efforts of Emperor Shomu to thwart a smallpox epidemic, the current building dates to 1709. Like the Nandaimon gate, the Daibutsu-den was built using raised-beam wood construction. This building technique has its origins in China, evidence of the strong influence of Chinese culture (especially Chinese Buddhist culture) on imperial Nara. On the exterior, elaborate bracket sets made without glue or nails, found also in Chinese Buddhist monasteries, create eaves that project out from the central structure: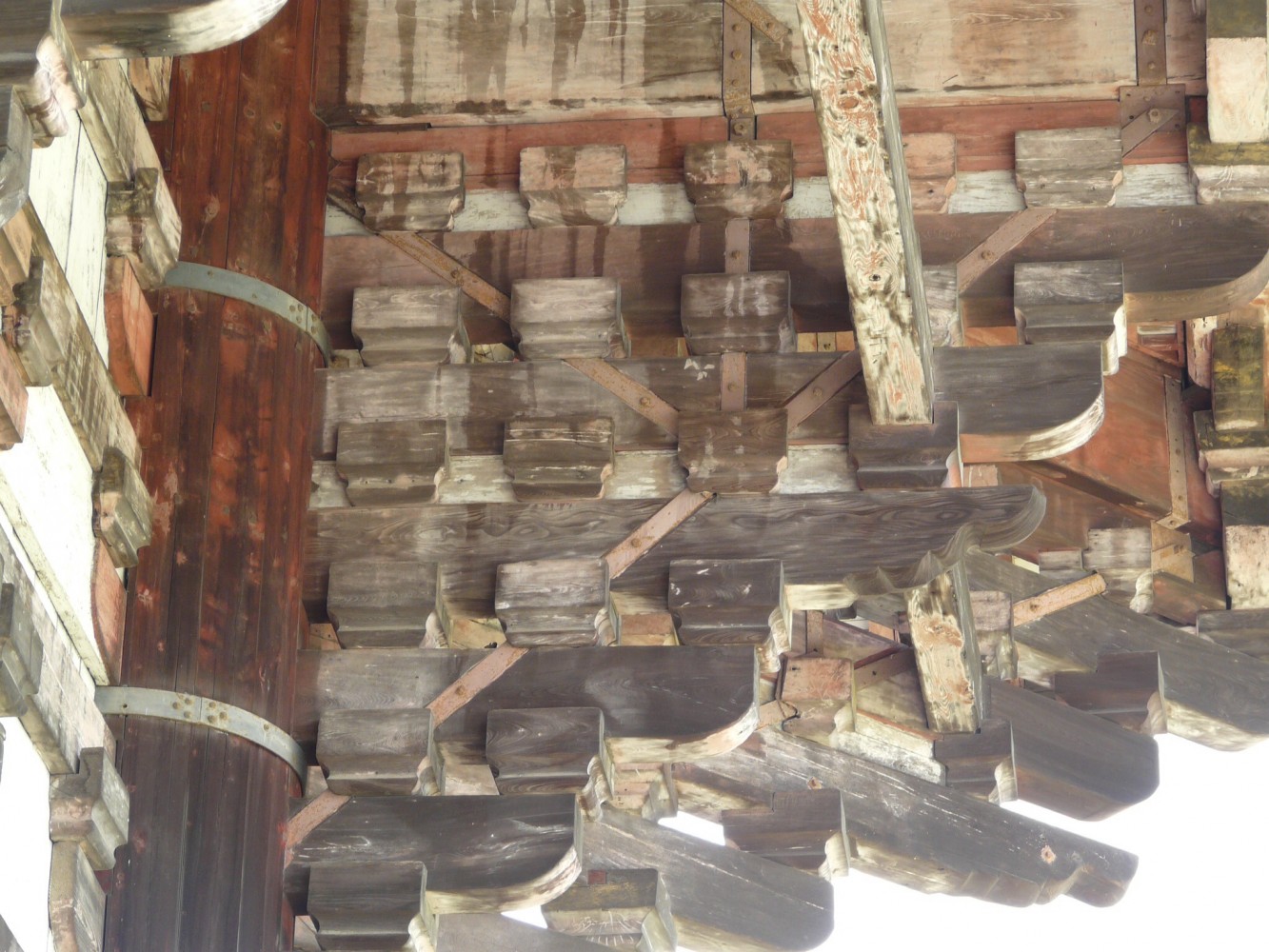 Inside Daibutsu-den, the raised-beam construction technique can be seen in the ceiling above: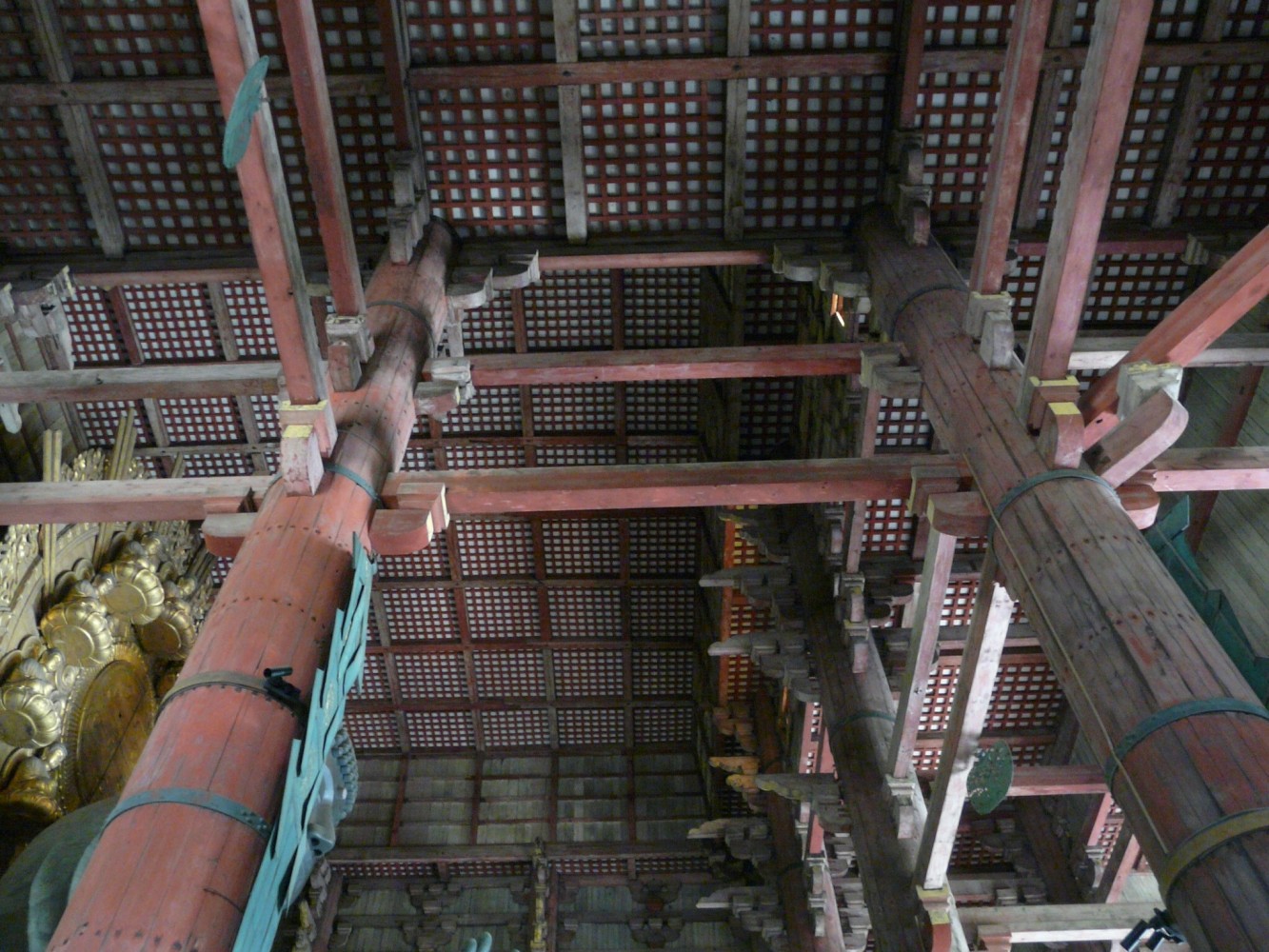 Upon entering this Buddha hall, however, one is unlikely to look upward to notice the ceiling. That's because the cavernous interior is filled with a colossal bronze sculpture of the Vairocana Buddha, first cast in 746 and known as Daibutsu. This Buddha statue, which had been recast several times, is truly massive: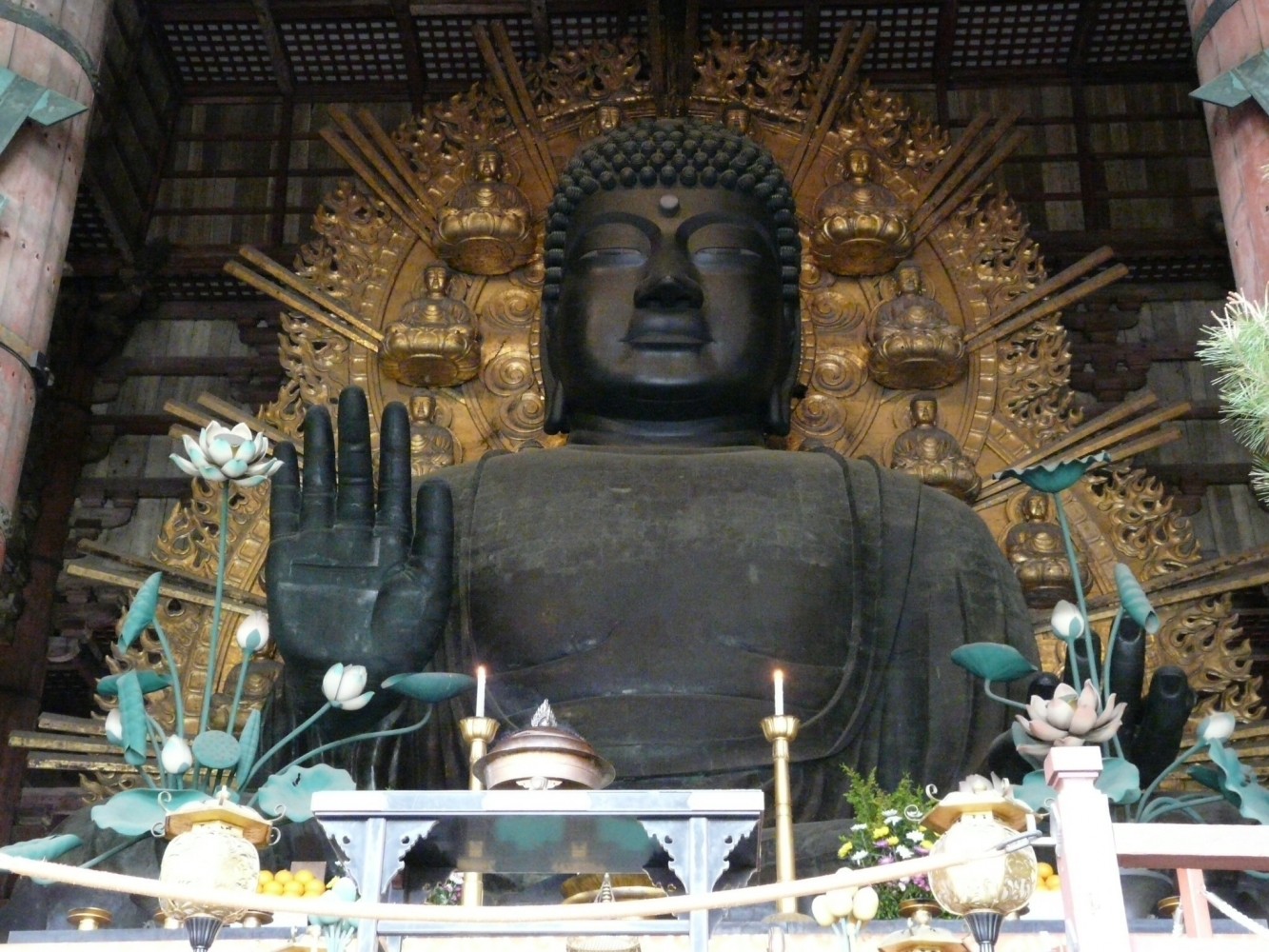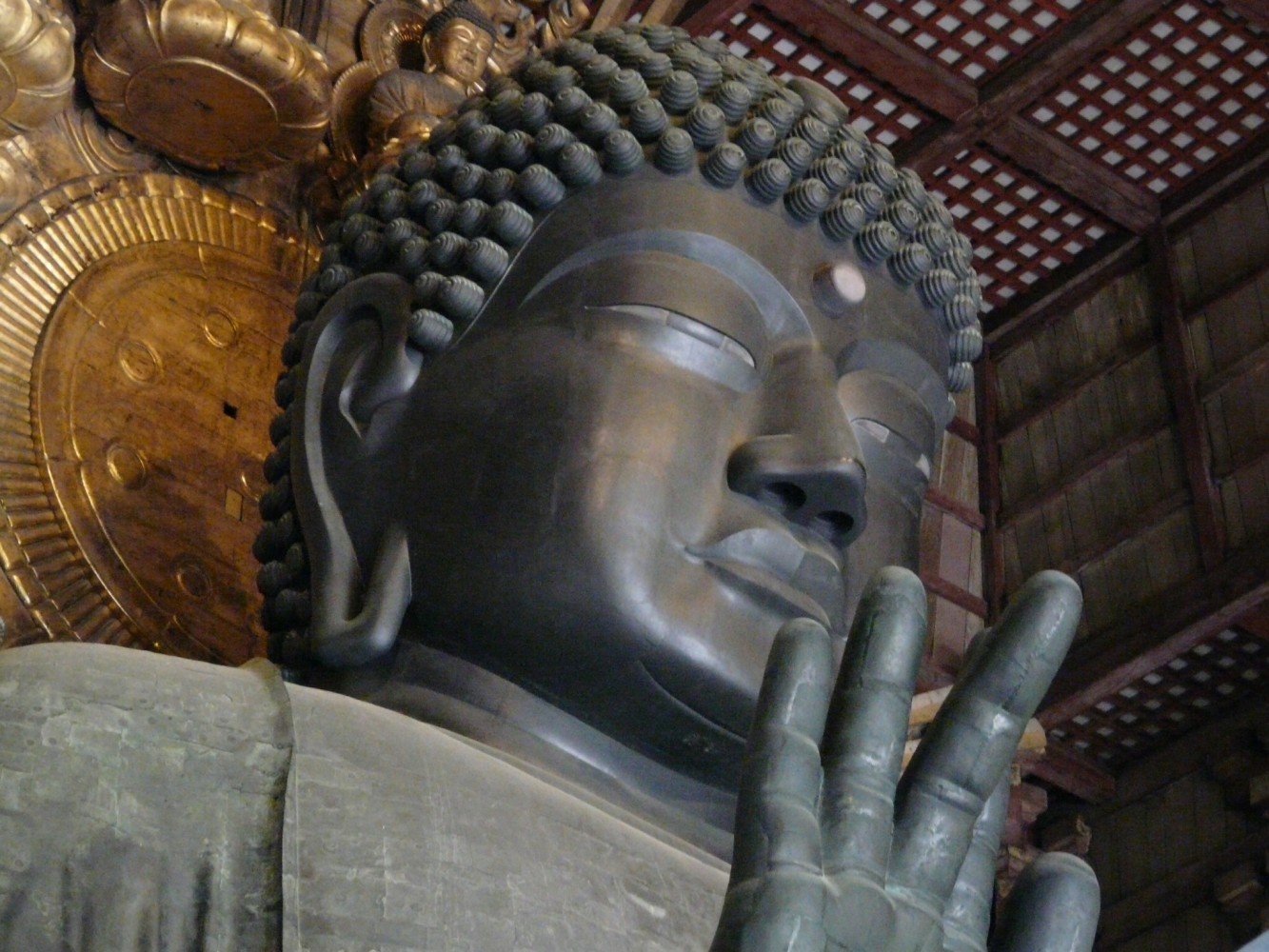 Along with being dazzled by Daibutsu, we enjoyed some light-hearted moments at Todai-ji. A flood of Japanese schoolchildren on a trip approached us to conduct VERY brief English-language interviews and we watched their peers attempt to demonstrate their enlightenment by squeezing through a hole in a column in the Daibutsu-den the same size as the great Buddha's nostril!